Maximizing energy resources, Copeland Electric stands ready to continue its commitment to serving the power generation and cogeneration markets. From gas turbine and fossil-fueled plants and other power generation facilities, Copeland Electric has the technical expertise and resources to get the project completed on time and within budget restrictions. Special systems, unique installations and severe environments are an integral part of our tradition of excellence, no matter where the job takes us.
Copeland Electric is a full-service electrical contractor with certified electricians, possessing a vast knowledge of the industrial industry, who provide superior service. We have the capability to provide electrical support staff on a short-term or long-term basis to fill in gaps in your maintenance staff or provide maintenance personnel.
We specialize in commercial parking lot lighting repair and maintenance.
Although most see lighting as an aesthetic attribute, employees and visitors leaving late at night need to feel safe on walkways and in parking lots. The right lighting is not just bright lighting––it can be a strong deterrent of crime. Maintaining entrance way lights makes nighttime property identification easier and presents a professional appearance.
We offer services that focus on: up-to-date knowledge and experience with ordinance compliance, lighting layouts, retrofits, and upgrades that can improve lighting levels and reduce your energy costs. Our parking lot lighting services include: Retail Lighting, Security Lighting, Roadway Lighting, Arena Lighting, Parking Garage, Ball Field Lighting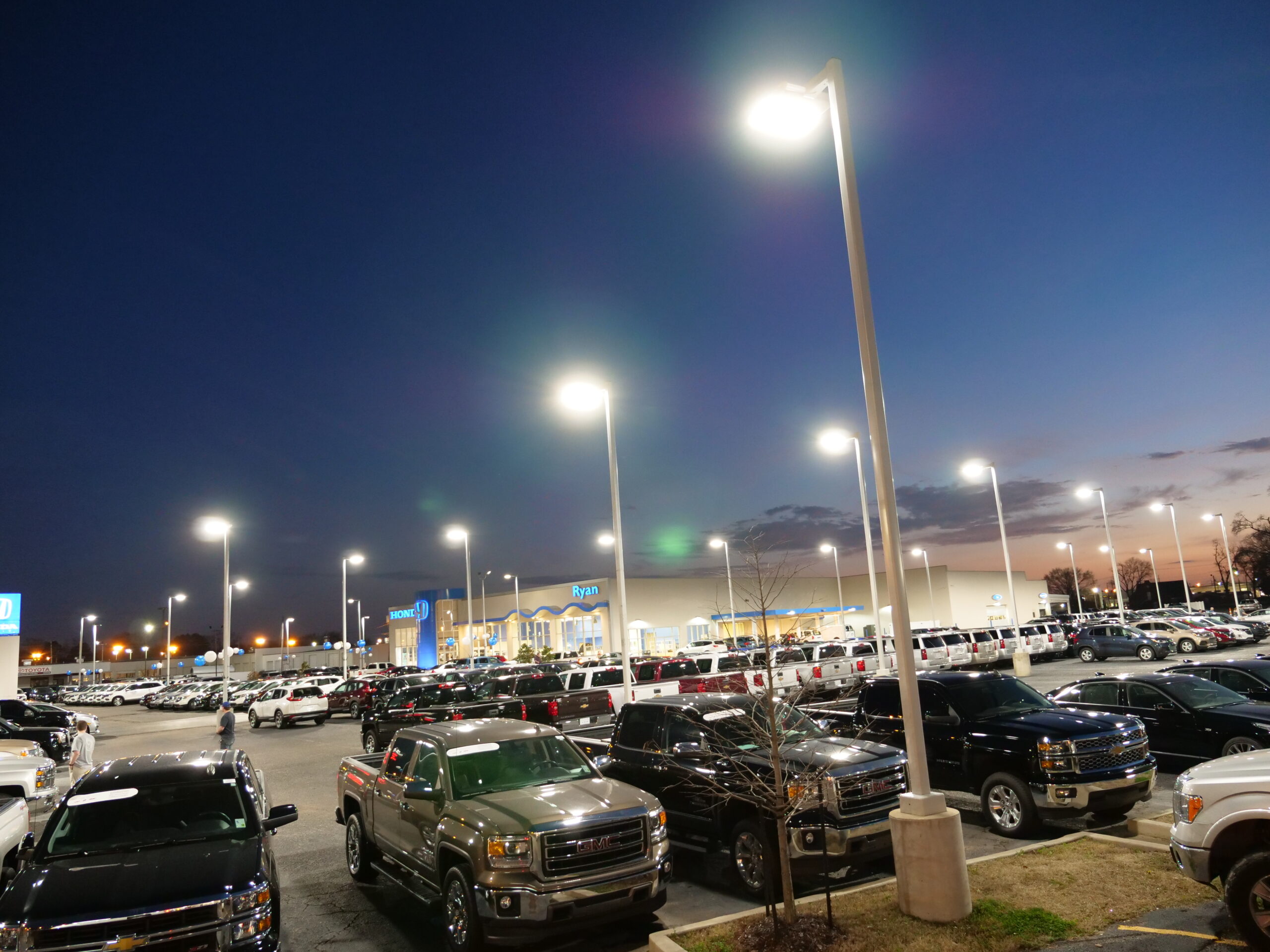 Find problems that the eye can't with Thermal Imaging. Thermal Imagers measure infrared radiation on the surface of most solids and liquids. Increase the life of electrical and mechanical equipment, help prevent unscheduled shutdowns, inspect new installations and equipment still under warranty, find hidden problems during building inspections; all without any damage to the equipment. A few applications include Electrical Equipment, Mechanical Equipment and Building Inspections.
ELECTRICAL BENEFITS
Thermal Imaging can detect many different abnormalities before they become problems or failures: Loose Connections, Overloaded or Unbalanced Circuits, and Check the Quality of New Installations.
Finding and eliminating such problems make electrical equipment operate more efficiently and improve service life.
These inspections can prevent unscheduled shutdowns due to electrical failure.